Airlines see surge in cargo demand as they reposition their market offer
The Coronavirus crisis has led to a greater demand in Cargo supplies for airlines, which have led airlines to tweak their offer during this period.
In fact, airlines in the Gulf region have seen a remarkable surge of 20% for cargo services as such airlines are repositioning their offer due to recent emerging market opportunities.
Airline cargo services are expected to keep growing in the coming week due to greater demand for essential goods, such as food and medical supplies during the battle to combat the Covid-19 coronavirus outbreak.
In a report by Arabian Business, DAA International CEO (Riyadh) Nicholas Cole has confirmed that this trend was felt at a number of airports the company manages in the region.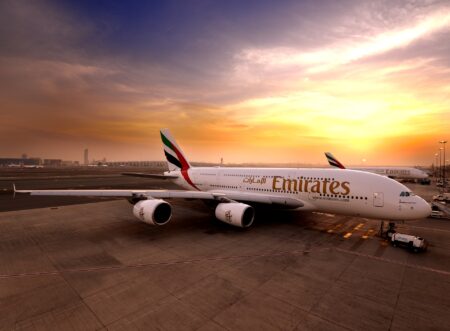 Emirates SkyCargo said that "it stepped up its commitment to cargo services and supplies." In a single chartered operation, Emirates SkyCargo transported close to half a million units of hand sanitisers in a single Boeing 777 freighter aircraft.
Additionally, Etihad is also investing in additional aircraft to cater for the demand.
Other reports confirm that other major airlines, such as Cathay Pacific, Korean Air, and American Airlines are filling their planes with cargo as they converted to cargo to stay afloat.
https://publish.twitter.com/?query=https%3A%2F%2Ftwitter.com%2FIATA%2Fstatus%2F1241772982588133382&widget=Tweet
Lufthansa is also considering dedicating A330, A350 and 747 jets to freight-only flight in an attempt to secure supplies in Europe and eastern Europe, CEO Carsten Spohr confirmed.
This can be considered as a ray of hope for the airline industry given that the majority of airlines were hit hard due to Coronavirus crisis. Due to various restrictive measures, the airline business may lose billions of dollars in revenue.