Velvet excels in strategy, design, innovation and creative experience - together with you we strive to harness the power of brand for growth and to reach your goals.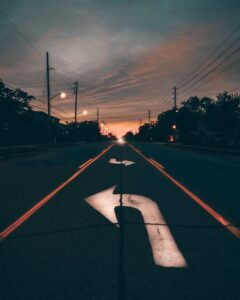 Communication and Marketing Services
In today's world, strategic arguments are essential to provide effective communication. Velvet Media provides a range of expert services, including communication strategy consultancy, public affairs, PR, crisis communications, monitoring and sentiment analysis, stakeholder management strategies, research, in- sight and integrated campaigns.
We support prospective brands, companies and associations to meet their future goals.
The foundation of any compelling narrative is done after conducting comprehensive research, risk analysis and monitoring.
We then develop a strategic narrative based on the information gathered. During the whole process, the client and the decision-makers are involved and engaged in an open, effective and transparent dialogue. We make sure that the right and compelling message is being delivered to the targeted audience in a meaningful and constructive way.
Public Relations Strategy
Public relations is key to building a brand to raise awareness on a particular issue or topic.
We believe in a pro-active approach, that is to make news rather than respond to it. This approach helps us capture attention and effectively control the agenda.
To make sure that journalists are engaged, we study their interests and methods to make sure that useful and engaging information is provided to them.
We believe that the right content in commercial campaigns plays a crucial role to deliver the right message to the public or a targeted audience.
We identify the right message to use and optimise content accordingly to be as effective as possible.
A key element in a client's media strategy may involve media interviews and live debates. It is therefore essential to ensure that the client's spokesperson is well prepared to face journalists or interviewers, whilst convincingly conveying the right message.
We make sure that clients are well prepared for the current scenarios they might face and provide a feedback report shortly after every training session.
Our research will be able to identify several areas of criticism for clients' initiatives and public positions. Reputation management includes identification of critics and their agendas, providing strategic advice, and senior council.
We also make use of online reputation management tools and provide sentiment analysis reports from online sources.
Digital Marketing Services
Digital Marketing has become an essential ingredient for success for businesses around the world. At Velvet, we pride ourselves in offering the best possible guidance to market your products or services on modern, digital channels.
Our services include:
Website design and development
Search Engine Optimisation (SEO)
Search Engine Marketing (SEM)
Pay Per Click Advertising (PPC)
Social Media Strategy & Management
Mobile Application Development
Email Marketing Services
Live Streaming Services
Our team has relevant experience managing different crises related to different associations. We are there to provide support and a clear, concise strategy in an immediate manner in the event of a crisis or a reputational issue.
Public Relations Strategy
The introduction of digital media paved the way to immediate online news and content. In any PR strategy or campaign, it is important to be constantly informed of current alerts and updates related to your industry.
Branding and Creative Services
We have the right resources and creative minds to produce any creative content in line with your marketing strategy.
From websites to social media posts to videos and white papers, we create relevant content that bridges the gap between print and digital space.
Our creative services include:
Identity and design
Brand architecture
Graphic and web design
Photo and Video production
Copywriting
Stakeholder Engagement and Management
We work closely with clients to identify their key stakeholders, both friendly stakeholders and potential critics. We then come up with a stakeholder management plan and ensure regular, effective and targeted communication delivered to the right target audience.
Event Management and Planning
We believe that events play a crucial role in communication and PR as they act as a catalyst towards directly delivering the right message to the targeted audience.
Such activities should not just be something that is over in a day, but should be followed up with a concise marketing strategy designed to keep delivering the right narrative to stakeholders.

© 2020 All rights reserved